Stories
Far far away, behind the word mountains, far from the countries Vokalia and Consonantia, there live the blind texts. Separated they live in Bookmarksgrove right at the coast of the Semantics, a large language ocean. A small river named Duden flows by their place and supplies it with the necessary regelialia.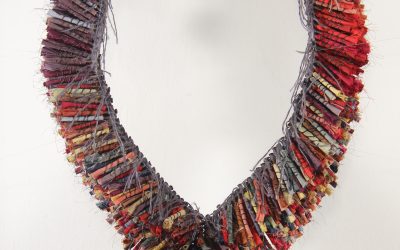 Feeling emotional abandoned by your parents is painful. Somehow you have to find a way to get over that, how to turn the pain into gain. I used nails to express the pain. While wearing this necklace the nails are pointing towards me, but already covered with a ceramic...
Wilt u graag bericht ontvangen met nieuws over exposities, workshops en Arty dinners?
Schrijf u in voor de mailing lijst.